Be A TRASH HERO! Learning + creating with fun + play. Arts education + inspiration. Artist/Designer Hannah Tofts + my PLASTIC SEA Creative Beach Clean, creating to inspire to be aware about plastic pollution in our waters, single use packaging, recycling. x3 days, x6 creative sessions introducing and decoding beach clean plastic trash. Sponsored by the Craignish Primary School Parent Council, Community Grant Scheme(Tesco) and Marine Stewardship Fund(The Crown Estate). Let your imagination go free. Thank you top inventive children of Craignish Primary School, and Kilninver Primary School, game parents, Berni The Headteacher, Shannon Tofts filming up a ladder.
For ages 5-11, mixed abilities. Making mini worlds, plastic pictures, fish, insects, aquariums… the kids got it!
PLASTIC FISH made for kids, No1 in a Creative Discovery series Self published, written and designed with Jan Battem Amsterdam. How to run a beach clean plastic creative event in your school or community, make-a-fish.. Using kids artworks to inspire.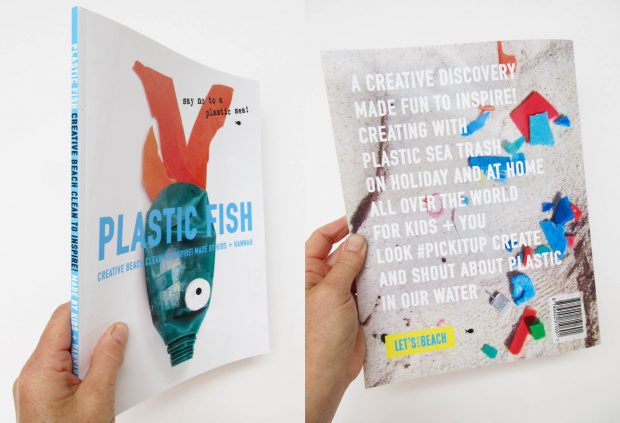 PLASTIC SEA 590 pages Creative Document to inspire. Shows the story and our global issue on my doorstep, 11 year's collecting, city to sea, decoding plastic trash to inspire to be aware. Self published, photographed, written and designed with Jan Battem