"INSPIRATIONAL!" 100 pages. Creating with plastic sea trash. Made fun to inspire! See extraordinary sea creatures made by Trash Heroes 5-12 yrs. A creative discovery to engage + motivate: to say no to a plastic sea! Creative education legacy by Hannah Tofts MA RCA, artist/teacher/accidental eco participator, decoded, devised, designed, self published on the west coast of Scotland, The Netherlands to Australia. Packed with play, imagination, inventive examples and visual impact. Full of colour, soft cover: £15.00 ex p+p

"more plastic than fish in the sea by 2050"!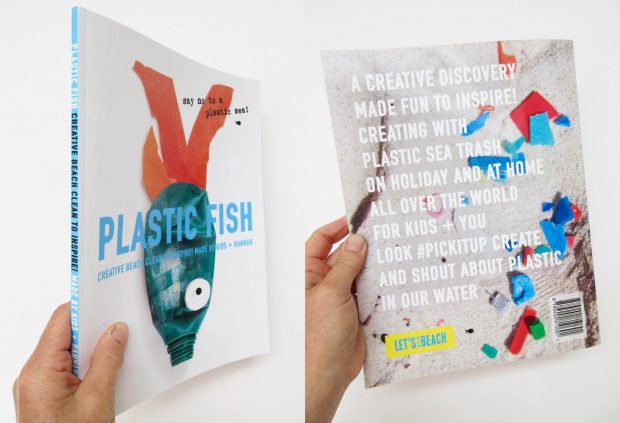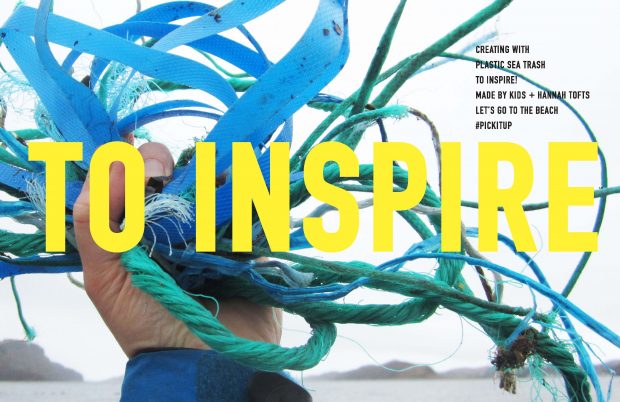 It's scruffy, abstract material to deal with… where do I start? Follow Hannah to run this in your school, community, museum, home or on holiday. Passionate about learning with play, fun and sensation.
"I learned you can make anything with your imagination… I hope Hannah carries on making her fantastic masterpieces and inspires more people to do the same…" Evie, 10 yrs.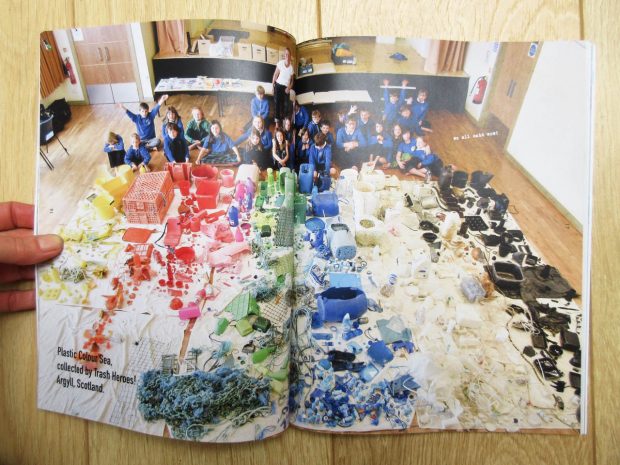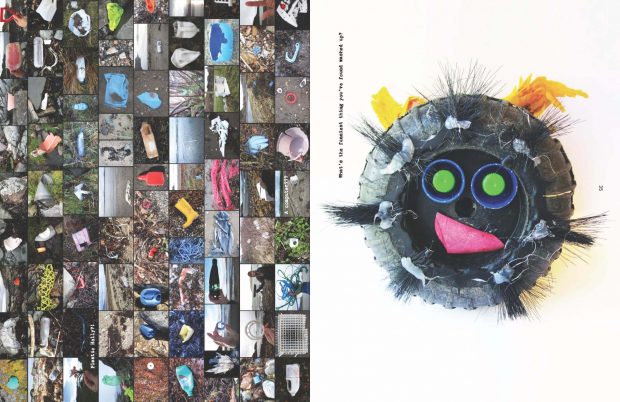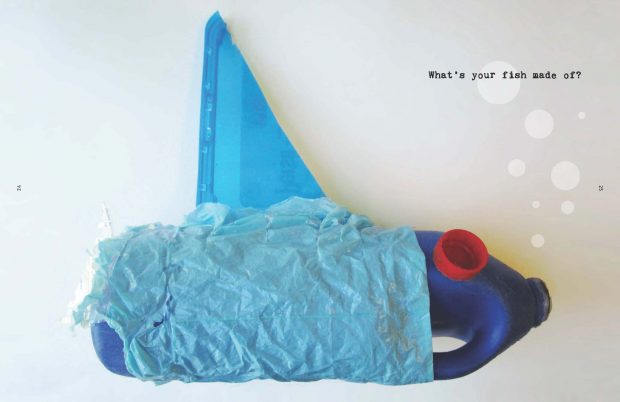 "At first the school did beach cleans and put the rubbish in the bin. Then an artist called Hannah came into our school and she made it fun doing a beach clean because we used the rubbish that we found… but first we had to clean it." Ben, 8 yrs.

Using our domestic plastic packaging: how much do you buy and throw away? You don't have to live by the sea to make a plastic fish.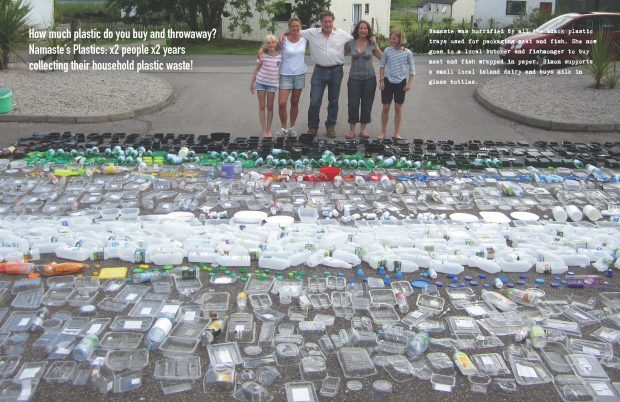 Linking with the marine conservation orgs with the statistics and ideas of what to do next.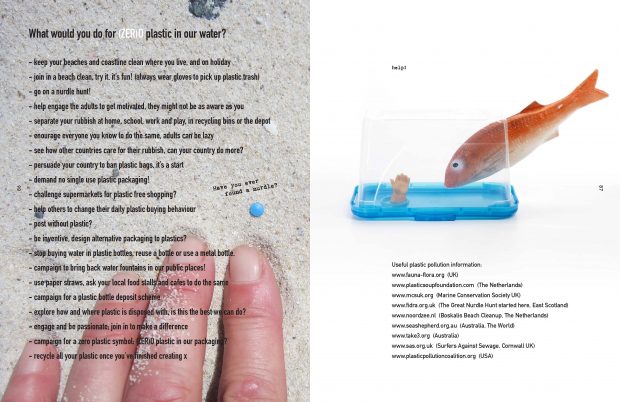 "The children had a lot of fun exploring, discovering and experimenting with found objects and collected everyday household items; discarded and 'washed-up' plastics and wood. Hannah showed us fantastic examples of her own work to help inspire and demonstrate possibilities. She challenged and motivated everyone and gave all of the children more confidence in their creative abilities and a better awareness of how they can help to sustain, be responsible and look after their environment. As a teacher, this project gave me great inspiration and useful ideas… What a legacy!" Namasté Bevan, Head Teacher Kilmartin Primary School