7 game youths from Craignish Sailing Club, ages12-20yrs photographed by Shannon Tofts sailing my new sample sail. To attract the RYA, national sailing clubs, Volvo/Americas Cup Races and the GBR British Olympic Watersport Team to fly or sail a plastic ocean trash design to SAY NO TO A PLASTIC SEA.
Why this Laser Sail? I bought a used Laser race sail from a boat jumble, from local 23yr Olympic Laser champion Lorenzo Chiavarini : it had the flag, GBR, British Sailing Team, Volvo races, his signature and was crisp white! See Winning Sail for Olympians top shots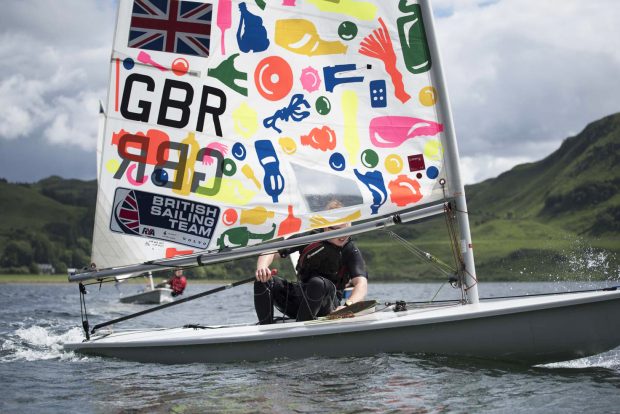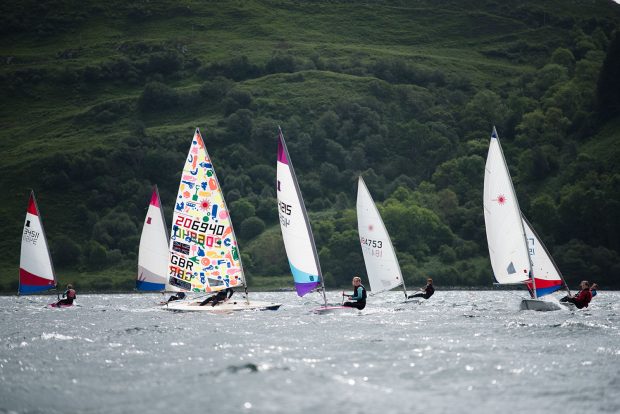 Thank you Angus, Berry, Johnny, Kizzie, Ruthie, Abbie, Ellie for sailing Lasers and Toppers. Cool youth able to handle tricky winds and an odd situation. Thanks to our safety Rib officer Mark Holroyd and Sailing Club Organiser Laura Neville. Very grateful for your experience and organisation on a sunday. How to get the boats grouped and in a good position, across the loch showing off my sail in the inconsistent sunshine? Loch Craignish, Argyll, West Coast Scotland.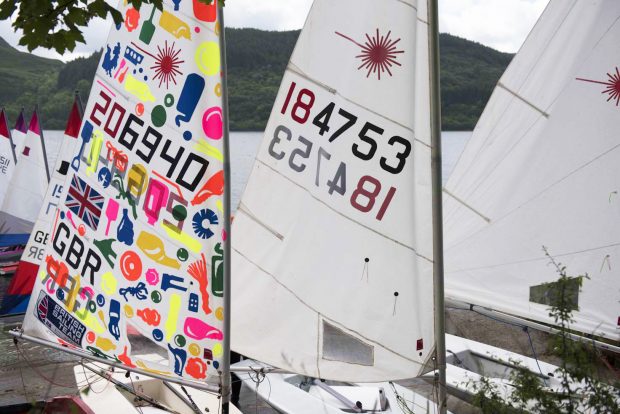 Cool to sail… thank you Lasers and Toppers team xx