New idea: sail /spinnaker to attract our British Olympian Watersport Team GB and RYA sailing clubs to join in and say no to a plastic sea? Know a Sail company to sponsor/partner a unique plastic ocean trash design to shout about plastic in our waters while racing?
I bought an ex LASER race sail (made in UK) from Lorenzo Chiavarini in our local boat jumble to use with a letsgotothebeach design. Lorenzo is a GB Laser Racing Class Olympian who grew up locally here on the west coast of Scotland, Argyll. He used to sail in our local village sailing club.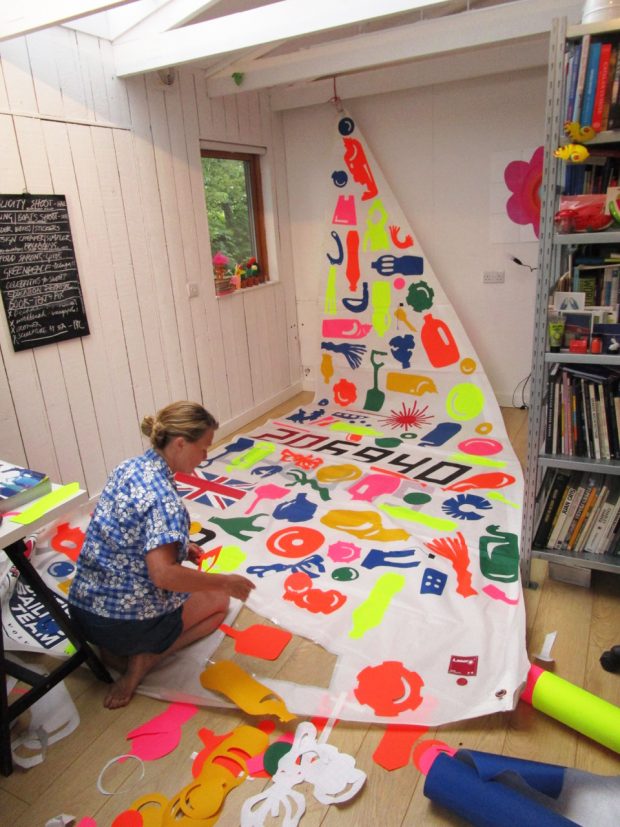 I drew and cut out loads of plastic ocean trash shapes on sticky-back Polyester Insignia material taken from my beachclean designs. The studio got wild with colour while 3 generations kept cutting; thanks mum and niece Olivia.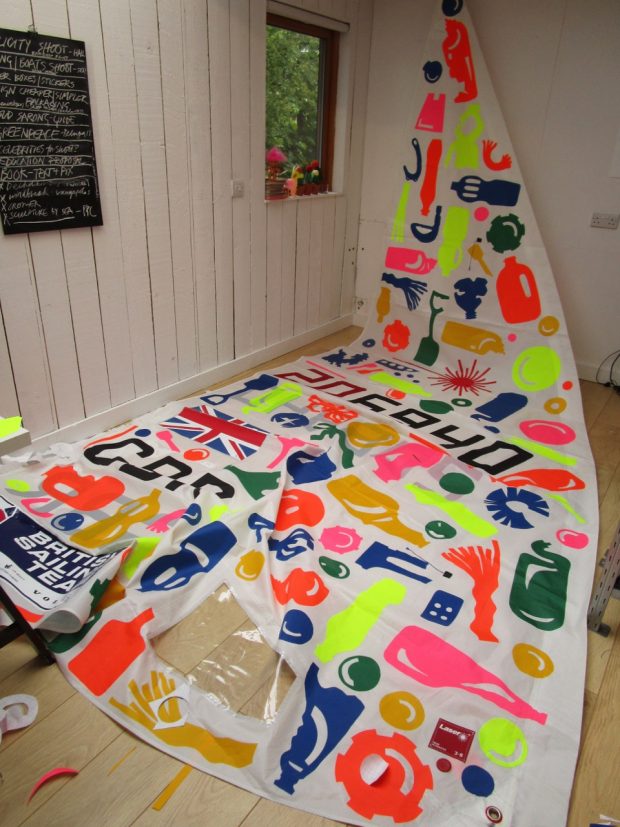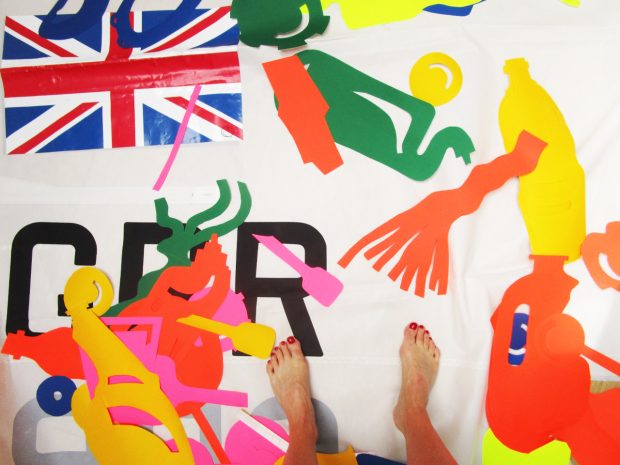 "Cool sail" Game team of sailing club youth 'modelling' my sample sail photographed with sailing and technical expertise by photographer/sailor Shannon Tofts. See more fab shots!